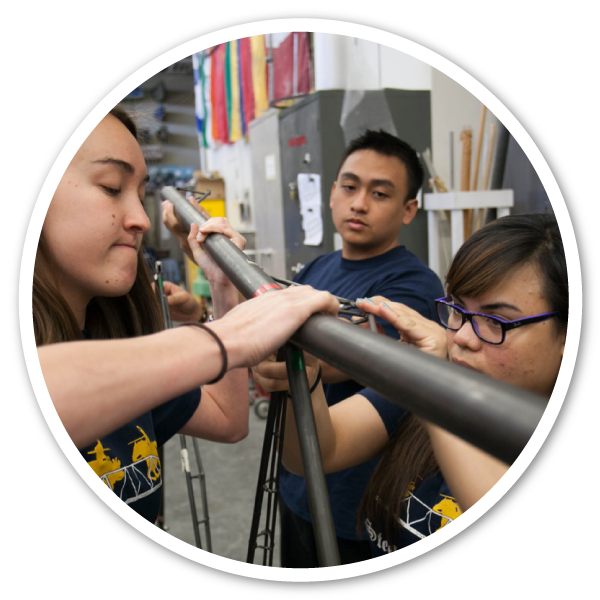 ACEC California Scholarships
Earlier this year, ACEC California awarded up to $50,000 in scholarships for qualified engineering and land surveying students throughout California. Highest upper division undergraduate award of $8,000 and highest graduate award of $8,000.
Applicants from Riverside/San Bernardino, Orange County, Los Angeles, and San Diego regions may also be eligible for up to $50,000 in additional awards from local ACEC California Chapters based on their school location, residency, and hometown.
Stay tuned for future opportunities to apply.
---
ACEC San Diego Chapter/City of San Diego Engineering & Capital Projects Scholarships
Every year the San Diego Chapter of ACEC California partners with the City of San Diego Engineering and Capital Projects Department to sponsor scholarships to benefit local engineering students at the high school and college levels. Committed to creating opportunities for students who have demonstrated a high level of interest and commitment to the engineering profession, the ACEC California San Diego Chapter and the City of San Diego Engineering and Capital Projects Department sponsors a GOLF TOURNAMENT as a fundraising activity to provide ongoing financial assistance to help noteworthy engineering students succeed in San Diego.
SAVE THE DATE !!
21st Annual Engineering Scholarship Golf Tournament
Friday, September 9, 2022
Riverwalk Golf Club, 1150 Fashion Valley Road, San Diego, CA 92108
Stay tuned for more information as it becomes available.
---
---
Click below for E&CP/ACEC San Diego Engineering Scholarship Applications
DEADLINE: Applications must be submitted on or before June 19, 2022.
Congratulations to the 2021 Scholarship Award Recipients:
High School
Hamza Aziz – Scripps Ranch H.S. / Mt. Everest Academy
Maria Inés Flores – Academy of Our Lady of Peace
Adrian Ople – Otay Ranch High School
Emma Rens – Academy of Our Lady of Peace
Eliana Rodriguez – Hilltop High School
College
Dominic Huerta – San Diego State University
Ellie Roy – San Diego State University